British Coach Tourism Awards 2018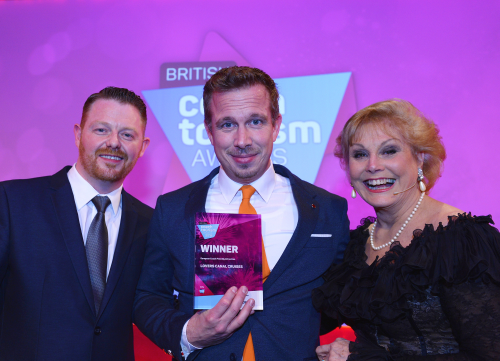 The UK's best coach tour operators, destinations, visitor attractions, hotels, and tourism industry suppliers, were honored during a special evening on March 21st at the 2018 British Coach Tourism Awards.
Earlier this year Lovers Canal Cruises was nominated for an award at the British Coach Tourism show, in the category European Coach Friendly Attraction. On Wednesday evening the finals were held. In a very exciting final, with finalists such as Disneyland Paris and Keukenhof, Lovers Canal Cruises won! Lovers was praised for its hospitality, accessibility and its customer service. On behalf of the Lovers team, sales manager Juliën van Nimwegen was at the show to receive the award.
Published on 23-03-2018